Bodybangers Pump Up The Jam version 2014
viernes, 3 de enero de 2014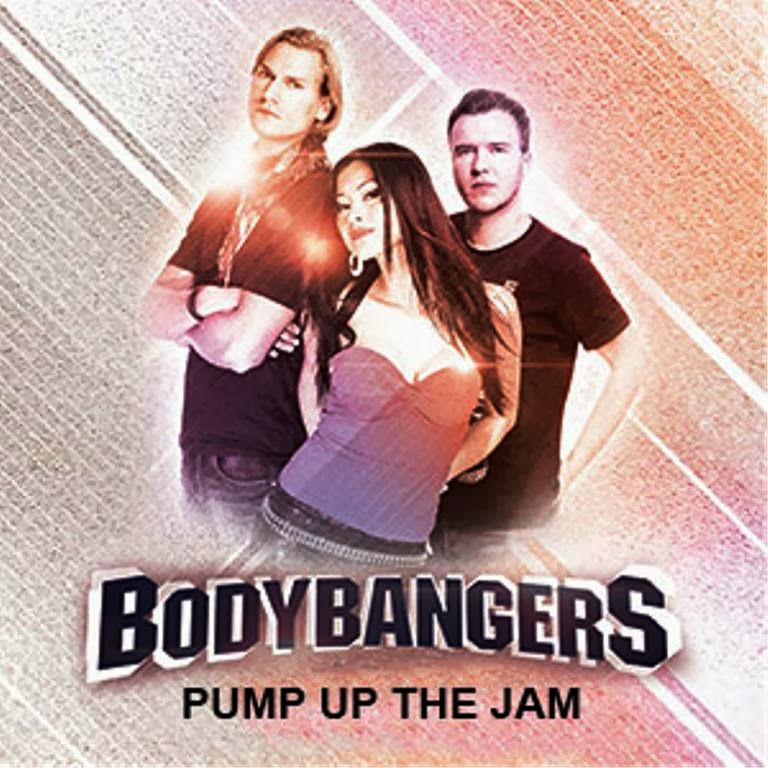 Con la potente energia de The Bodybangers comenzamos el año 2.014 rememorando un éxito de finales de los 80 interpretado por los ya míticos Technotronic y el famoso Pump Up The Jam, todo un clásico de la música dance, con un sonido que marcaría una tendencia y produciría un importante cambio en los sonidos del dance con el llamado "Sonido Technotronic".
The Bodybangers regresan una vez más realizando otro cover musical, fresco y potente, respetando la base original con el sintetizador tan caracterísitco del "Sonido Technotronic" pero con una nueva percusión y arreglos sonoros añadidos. La potencia vocal de Victoria Kern es lo que mantiene una versión más que fidedigna del clásico Pump Up The Jam.
Un remix más fideligno fue el que realizaron los Crimianl Vives el tema ya mítico Pum up the jam de los Technotronic al más puro sonido electrónico muy acorde al siglo XXI.
Con un poderoso toque de gypsy jazz, el grupo The Lost Finguers realizaban  en el 2008 un estupendo cover dando un nuevo toque y nuevo éxito al Pump up the jam con esta reconstrucción rítmica.
Al mismo tiempo que el original tema de Technotronic sonaba y sonaba a finales de los 80,  los Mc. Sar & The Real McCoy realizaba su particular cover obteniendo un éxito más que considerable.
Es imposible no escuchar el original sin que su sonido nos haga dar un salto en la silla al recordar aquel sonido tan moderno para lo acostumbrado en el dance de finales de los 80, dominado aún por el italodisco, per eso es, otra historia.
Han pasado los años sobre el Pum Up The Jam, y ahora, 25 años después, regresa de la mano de The Bodybangers para hacerse un nuevo hueco en las pistas de balile de toda europa durante todo el invierno de 2.014.